The Implanteus graduate school of Avignon University proposes for its third year a cycle of scientific conferences, combining face-to-face and distance lectures.
The conference will take place:
Tuesday March 14th
at 2:30 pm
Campus Jean-Henri Fabre
Amphithéâtre Agrosciences
"Beans and bean-containing products: from nutritional benefits to knowledge and attitude among consumers", Dalia El Khoury (Guelph University, Canada)
To follow the conference online, go here: https://bbb.univ-avignon.fr/b/fay-vdw-wco
Do not forget to indicate last name, first name and laboratory under your photo on the online platform.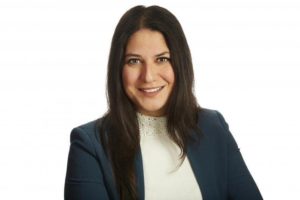 Dalia El Khoury obtained a Bachelor's degree in Nutrition and Dietetics (2002) and a Master's degree in Nutrition (2005) from the American University of Beirut, Lebanon. She then obtained a PhD in Physiology and Pathophysiology from Pierre and Marie Curie University, France (2008). Dr. El Khoury was then a lecturer at the American University of Beirut (2009-2010), and then a postdoctoral fellow and lecturer at the University of Toronto, Canada (2010-2014). Later, she joined a large international infant nutrition company, Mead Johnson Nutrition, as a senior scientist in the field of global regulation and nutrition science for about two years (2014-2016). Dalia El Khoury is currently an Assistant Professor in the Department of Family Relations and Applied Nutrition at the University of Guelph, Canada. One of her research focuses is to identify new biomarkers for metabolic syndrome in children and adults.